Nine Stories of the Sea
These Nine " Sea Stories" are all written from personal experience of the Author.   "Tui Lau" is the unique account of the South Pacific rescue of over 100 people by a helicopter flown by the author.
It was a protracted, dangerous and difficult rescue with a memorable aftermath.   "Hurricane" describes a ship caught in a particular mid-Atlantic storm, whereas "Mutiny" is drawn from a combination  of several sequences of events and is presented as a work of fiction.   "A Matter of Conscience" is a sad story, variations of which have occurred all too frequently with sailors far from home.
"The Collision" and "The King and I" show two extremes of service in the same Fleet Destroyer.   "Dunsley Wyke" gives a snapshot of life in the fishing industry, "The Chase" is set in the Cold War era and "Out to Lunch" gives an amusing and informal view of Coastal Forces in the 1960s….
Buy a signed copy of Nine Stories of the Sea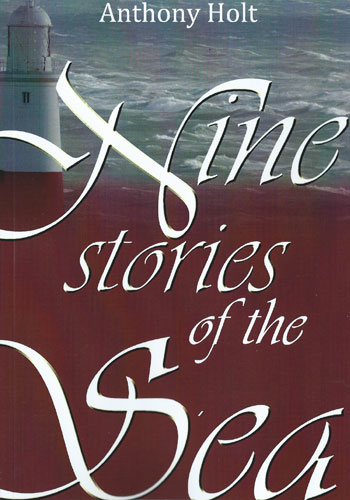 These nine stories are all very readable. Each story is different from the others, some are very funny, some adventurous and others showing the more serious side of being at sea facing the ever changing elements.